2022 has started off great!  I've opened my own real estate office and am so happy to have my team of 5 other agents take that leap of faith with me. They are all such great Realtors and together we will make sure you have the best home buying experience. I am a Real Estate Broker with over 21 years of experience in the real estate business and recently awarded Masters Club many years in a row for outstanding achievement and high sales volume.
The market has been correcting itself these past few months. As inflation gets lower mortgage rates should also lower . Thinking positively that 2023 will be a great year for buying or even selling your home with the challenging  interest rates and low inventory of homes, lower home values and many buyers just waiting for homes to come on the market! Don't wait for the rates to be lower because then you'll find yourself competing with all the others that have waited.  If you would like to know how much your home is worth send me an email or give me a call and I'll do a free market value of your home.
Do you want to know what the market is like in your area? I am a licensed Broker in California and Idaho. California I service areas in the Sacramento, Roseville, Galt and areas within 75 miles. Idaho I service the Treasure Valley/Boise  area . Just send me an email janenelm@yahoo.com if you are curious about your homes value or any other questions.
Janene Lawrence TOP SELLER and Broker/Owner of Lawrence Real Estate Ca and ID  with several Masters Club awards and TOP PRODUCER
CALL FOR A FREE LIST……
Are you a VETERAN? If you are it's 0% down payment. Interest rates are still low. I work closely with several great local lenders that would be happy to pre qualify you and explain all the new programs that just came out including low to zero money down programs.
CALL NOW AND LET'S GET YOUR HOME SOLD!!!!  In this changing market your home needs to stand above the others…I'm here to help, I can give you tips on getting your house ready inside and out…CALL ME AND LET'S GET YOUR HOME SOLD!! BUY A HOME THROUGH ME and be assured you'll be well taken care of.
CONGRATULATIONS TO:   Hope you enjoy your homes, and thank you for the opportunity to help you with your sale/purchase. Your referrals are greatly appreciated and is how I continue my top service. Best of luck to you.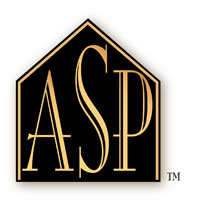 I was born and raised in the Elk Grove and moved to Galt in 2001.  I have been selling real estate here for 21+ years. Before that I was in the home construction business so I have an insight into homes from the concrete up. I also live in Middleton Idaho and love the area . I have 4 amazing adult children and 9 grandchildren. I thank God everyday
SELLING THE AREAS I LOVE!!!
CALL ME ANYTIME MY PHONE IS ALWAYS ON
916-710-5115 California
208-724-7463 Idaho
DRE#01332660